The Very Best Of The Good
AstroKalb is Austria's leading specialist on veal.
Veal, lamb, and beef of the highest quality
As a meat processing company from Lower Austria we offer the preparation and delivery of finest meat products for the Austrian and European market.
Our highly dedicated team consists of over 40 experts in meat processing. Thanks to the high flexibility of our employees, we can ensure that our customer service as well as our manufacturing of veal, lamb and beef products is of the highest quality.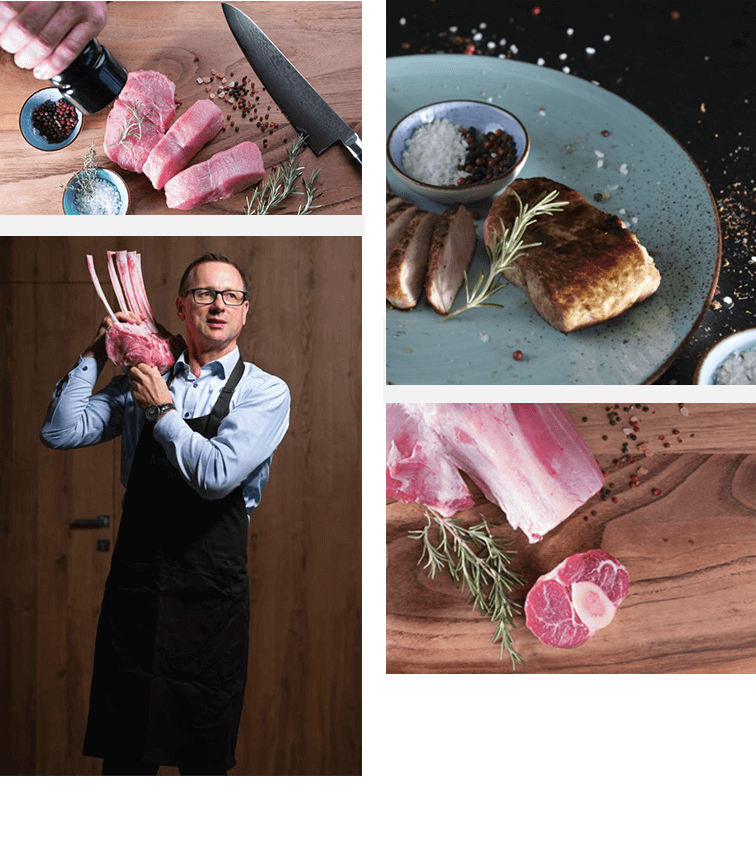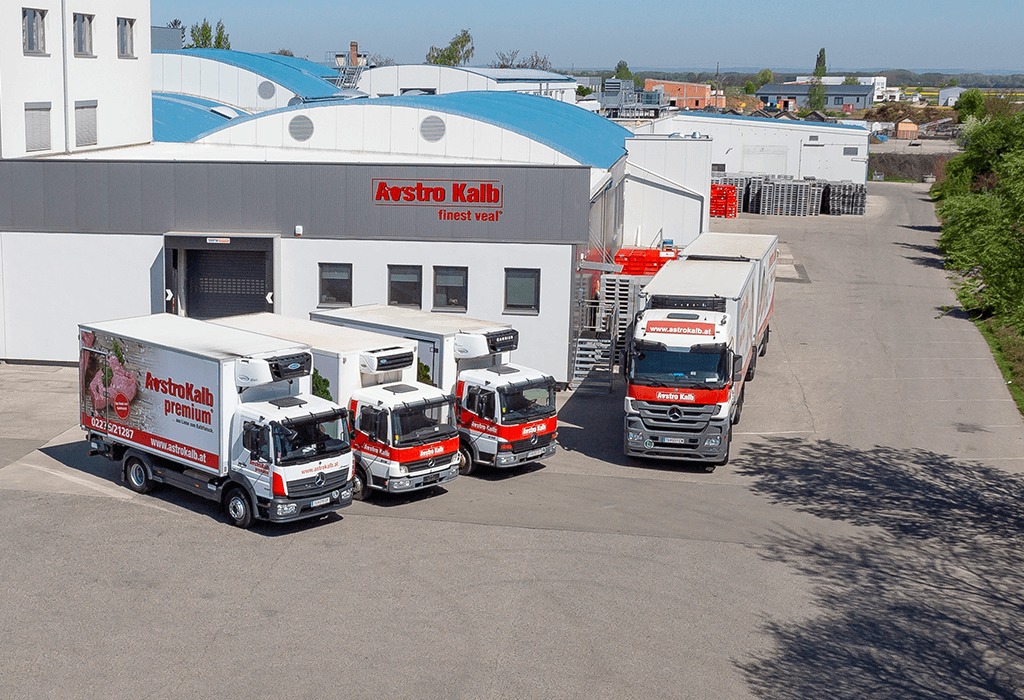 Direct meat supply with our own vehicle park
We deliver our high quality meat products to all of Austria through our own fleet of trucks – secure and dependable. 
Reasons to choose AstroKalb
These are our strengths which guarantee a successful and steady production on an international level and allow a competitive advantage on the veal market:
The great number of available cuts and by-products are essential for me as cook when choosing my suppliers. Thomas Maurovich of AstroKalb fulfills my special wishes quickly and dependably. With its bright color and consistent product quality, it is the perfect meat for the Haute Cuisine.
Johannes Müllner
Personal chef
Star chef Harald Brunner of the Viennese restaurant "Das Spittelberg" is one of the best chefs in Vienna. With his love for gourmet cooking, he naturally can't forego the finest veal. Since years he is amazed by the high and consistent quality of AstroKalb Premium, which is why our meat is regularly used in his kitchen.
Harald Brunner
"Das Spittelberg"
We will be eating meat for a long time to come, but in increasing quality rather than high quantity. Premium veal is used very frequently in my cooking sessions. With its national and international qualifications, AstroKalb offers me consistent high quality on which I can depend to 100%. My clients are amazed!
Eva Glawischnig
Chef and media consultant