Contacts and partners can be found here.
Our team consists of 40 first-class experts in the fields of meat cutting, customer care and quality management. Everyone is happy to help you with your request:
Our raw material suppliers
Our quality leadership in the field of veal is based on two factors: firstly, on well-trained employees, and secondly, on long-term and partnership-based relationship with our suppliers.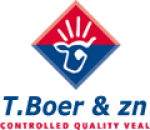 T. Boer & zn
Respect for people, animals and the quality of the meat has been an important principle for generations for our supplier the VanDrie Group. It is easily digestible, low in cholesterol and rich in vitamins and minerals. Additionaly, it is tender and at the same time versatile - which is why it is highly appreciated not only in the Austrian kitchen.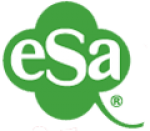 ESA Foods
ESA Foods produces a wide range of veal products, based on customers' wishes. ESA Foods delivers its milk-white veal to numerous business customers around the world. ESA Foods is part of the Alpuro Group, an association of linked companies in the agri-food sector.
Are you interested in a partnership?
We are looking forward to get in touch with you!